Noe Valley is a storied and vibrant San Francisco neighborhood with plenty of sights to see and things to do. Nowhere is this truer than in one of the most celebrated sports in the community: The Noe Valley Town Square.
Fittingly set square in the middle of greater San Francisco is neat rows of Edwardian and Victorian homes along with an abundance of local, charming little shops. This is Noe Valley.


Noe Valley is often lauded as the best place in San Francisco to raise a family, It's an area bursting with restaurants, cafes, neighborhood bars, and an even greater number of outdoor adventures.


But if you're searching for the area's central gathering spot — where adults can relax, children can play, and pets are welcome — then your search begins and ends at
Noe Valley Town Square.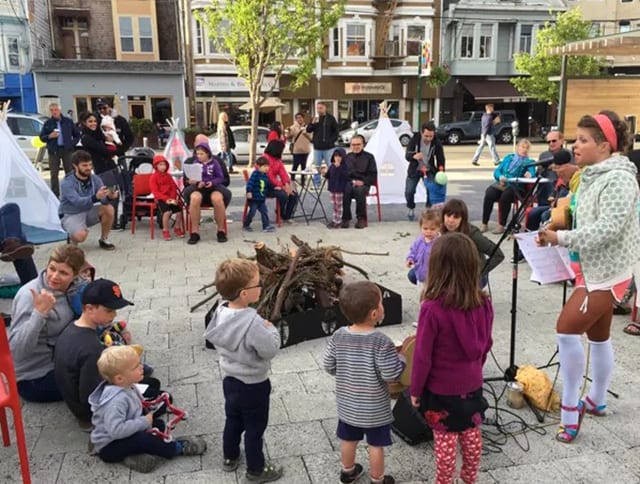 Noe Valley Town Square also hosts a regular schedule of free weekly events open to the public. These include:


Sundays
Morning Tai Chi, 9:00–9:45 a.m.
Morning Yoga, 10:00–11:00 a.m. (bring your own mat)


Thursdays
Group Meditation, 8:00–9:00 a.m.
A one-hour silent meditation session led by Shrawan Nepali (bring your own pillow or mat)


Saturdays
Noe Valley Farmers Market, 8:00 a.m.–1:00 p.m.
Fresh, locally grown produce, good food, and live music each Saturday


There are plenty of spots in the Bay Area to gather and celebrate the best of outdoor San Francisco, but few have the charm and personality of Noe Valley's Town Square.