San Francisco is a vibrant city with an abundance of outdoor activities to enjoy and landmarks to appreciate. However, for those seeking refuge in a nature-filled oasis away from the hustle and bustle of the Bay Area, look no further than Miraloma.
But what about the areas and neighborhoods in the heart of greater San Francisco? Where can you find those in-city getaways with the promise of peace and calm, where you can delight in solitude and nature without losing sight of all that the Bay Area has to offer?


While a few candidates do emerge —
Noe Valley
and
Bernal Heights
among them — there is only one Miraloma.
Naturally insulated from its immediate neighbors, Miraloma is nestled between the expansive green space of Glen Canyon Park to the east and Mount Davidson to the west. One of the highest elevations in the city, the community dates back to the 1920s and serves as a quiet, quaint lookout onto the whole of San Francisco.


From its gently curving streets, beautifully diverse architecture, and abundance of green spaces, it's easy to recognize Miraloma's timeless allure.


And for those searching for outdoor adventures, there's no better place to start than Miraloma's two major parks.


Mount Davidson

Located within Miraloma's borders, the 40-acre
Mt. Davidson
is a varied landscape of forest, grassland, and coastal scrub.
At an elevation of over 900 feet, this gorgeous setting has the distinction of being the highest point in San Francisco. Trails in the park provide stunning vistas and Instagram-worthy photo opportunities. A trek to the
Mt. Davidson Cross
is an awe-inspiring journey for the spiritual and non-spiritual alike.
Glen Canyon Park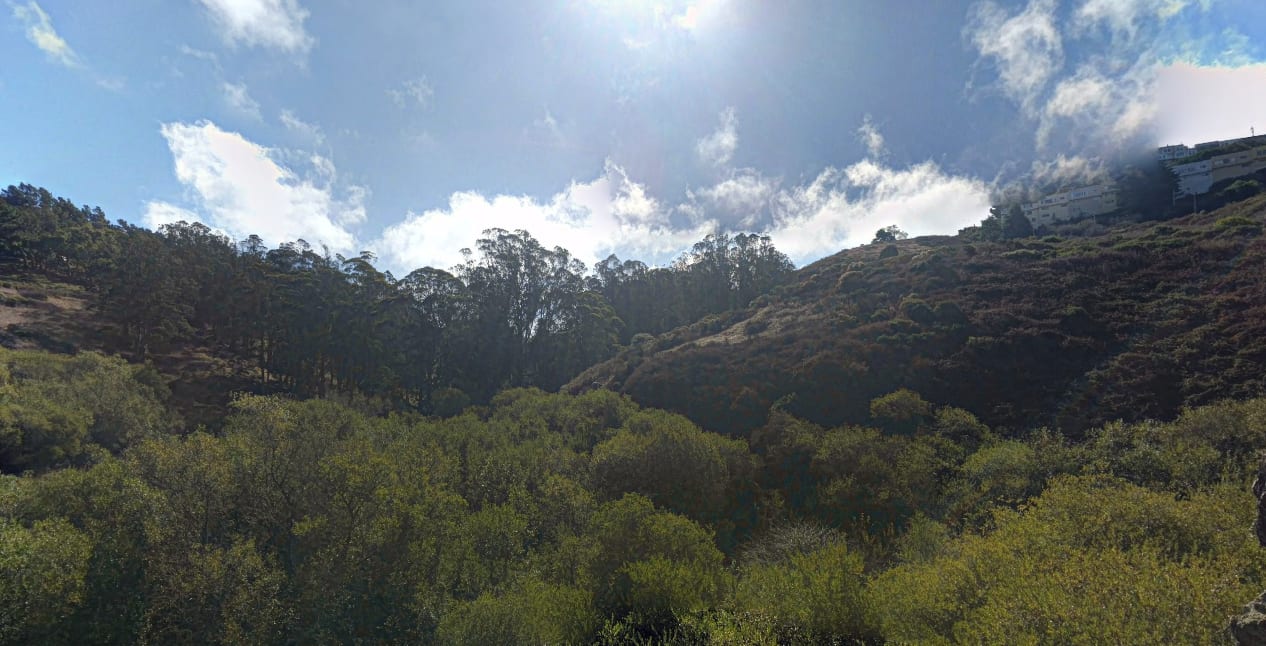 To the east is
Glen Canyon Park
. While technically not in Miraloma, the 70-acre Glen Canyon is equivalent to having a communal backyard shared between you and all of your closest neighbors. The park boasts nearly
four miles of hiking trails
and an incredible array of landscapes, including a creek, wildflower displays, rock formations, and an impressive expanse of greenery and foliage.
More escapes
Further creating a laid-back, tucked-away vibe, Miraloma has a number of pocket parks. Bring the kids to family-friendly
Miraloma
and
Sunnyside
Playgrounds or take in the spectacular views, plants, flowers, and birds at the community-managed
Melrose Detroit Botanical Garden
.
If you love the city but want to embrace the serenity of outdoor life, Miraloma is the best of both worlds.